Philips Mixer Grinder HL-7710 (3 Jar)
৳ 7,615 Incl. VAT
MRP Price: ৳7615
Offer Price: ৳7115
Wattage: 600W
Color: White
3 stainless steel jars
Wet Grinding, Chutney Grinding, Blending
Description
Philips Mixer Grinder HL-7710 (3 Jar) available at Best Electronics in Bangladesh. Philips Mixer Grinder HL-7710 (3 Jar)? is a great new kitchen appliance for you and your family. Can be a great addition to your household due to its effective mixer grinder features and also beautify your kitchen with its sophisticated design.
Perfect results, perfect you
600 W 3 stainless steel jars Mixer Grinder Philips Mixer Grinder offers powerful 600 W efficient motor for better results. Tripod Mixer grinder body designed for easy balance and less vibration, 3 points vent and flow breaker for enhanced motor life and grinding efficiency.
Auto cut off protection for the safety of the mixer motor life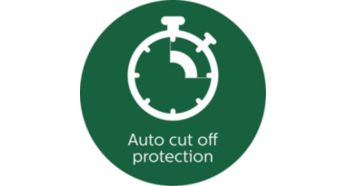 Enhances the life of the motor.
Power packed 600W performance motor
Power packed 600W motor for tough processing of ingredients.
Mixer has specially designed blades for perfect mixing
Specialised blades helps to cut even the toughest ingredients with ease.
Advanced ventilation system keeps the mixer body cool
With use of advanced ventilation system, you can prevent the ingredients being heated and retains good taste.
Click lock for secure mixer jar lock
Click lock helps to firmly lock the jar and ensures a longer life to the coupler.
Exposed coupler for easy maintenance of the mixer
with the exposed coupler it is easy to keep the mixer clean and tidy
Please visit the official Philips?Product Page for more information. Best Electronics is the Authorized Channel Partner of Philips in Bangladesh.?Bring home your Philips Mixer Grinder?Philips Mixer Grinder HL-7710 (3 Jar) from your nearest Best Electronics Store and enjoy Easy Installment Facility.
Additional information
| | |
| --- | --- |
| Wattage: | 650W |
| Color: | White |
| Speed Control: | 4 |
| Blade: | Stainless Steel |
Quick Comparison
Settings
Philips Mixer Grinder HL-7710 (3 Jar)

remove

Conion Rice Cooker MUNICH 8702 1.8L

remove

Philips Mixer Grinder HL 1631 (2 Jars)

remove

Panasonic Mixer Grinder MX AC400SWUA (Silver)

remove

Conion Rice Cooker BE-28D40

remove

Conion Gas Burner ELEGANCE LOY-G01

remove

Name
Philips Mixer Grinder HL-7710 (3 Jar)

remove

Conion Rice Cooker MUNICH 8702 1.8L

remove

Philips Mixer Grinder HL 1631 (2 Jars)

remove

Panasonic Mixer Grinder MX AC400SWUA (Silver)

remove

Conion Rice Cooker BE-28D40

remove

Conion Gas Burner ELEGANCE LOY-G01

remove

Image
SKU
MIX-PHL-1020
RCO-CON-1004
MIX-PHL-1201
MIX-PAN-4001
RCO-CON-3001
GBR-CON-1054
Rating
Price
Incl. VAT
Incl. VAT
Incl. VAT
Incl. VAT
Incl. VAT

৳

4,800 Incl. VAT
Stock
Availability
Out of stock
In Stock
In Stock
In Stock
In Stock
In Stock
Add to cart
Description
Wattage: 600W Color: White 3 stainless steel jars Wet Grinding, Chutney Grinding, Blending
Capacity: 1.8 Liters Color: Silver Automatic Warm Function Aluminium Heating Plate German Non-Stick Coating Keep Warm Function
Wattage: 500W Color: Blue 2 Jars Wet Grinding, Chutney Grinding, Blending
Wattage: 550W Color: Silver 4 Jars Samurai Edge Blades
Capacity: 2.8 Litres Colour: Red Automatic Warm Function Easy Single Switch Operation Measuring Cup and Spon
Rated Heat (kw): 2.5 + 2.5 Auto Ignition: Yes 2 Burners Uniquely Designed Brass Burners Easy installment facility available.
Content
Perfect results, perfect you 600 W 3 stainless steel jars Mixer Grinder Philips Mixer Grinder offers powerful 600 W efficient motor for better results. Tripod Mixer grinder body designed for easy balance and less vibration, 3 points vent and flow breaker for enhanced motor life and grinding efficiency.

Auto cut off protection for the safety of the mixer motor life

Enhances the life of the motor.

Power packed 600W performance motor

Power packed 600W motor for tough processing of ingredients.

Mixer has specially designed blades for perfect mixing

Specialised blades helps to cut even the toughest ingredients with ease.

Advanced ventilation system keeps the mixer body cool

With use of advanced ventilation system, you can prevent the ingredients being heated and retains good taste.

Click lock for secure mixer jar lock

Click lock helps to firmly lock the jar and ensures a longer life to the coupler.

Exposed coupler for easy maintenance of the mixer

with the exposed coupler it is easy to keep the mixer clean and tidy

Please visit the official Philips?Product Page for more information. Best Electronics is the Authorized Channel Partner of Philips in Bangladesh.?Bring home your Philips Mixer Grinder?Philips Mixer Grinder HL-7710 (3 Jar) from your nearest Best Electronics Store and enjoy Easy Installment Facility.

Philips Mixer Grinder HL-7710 (3 Jar) available at Best Electronics in Bangladesh. Philips Mixer Grinder HL-7710 (3 Jar)? is a great new kitchen appliance for you and your family. Can be a great addition to your household due to its effective mixer grinder features and also beautify your kitchen with its sophisticated design.

Conion Rice Cooker MUNICH 8702 1.8L? comes from the highly reliable Rice Cooker line from Conion. Buy?your Conion Rice Cooker MUNICH 8702 1.8L from Best Electronics showroom and enjoy amazing service. Some Features of HAMBURG 703 is:

Rice Cooking Function

Put washed rice into the inner pot and add water to the corresponding level (If 3 cups of rice are to be cooked then water to high level 3) add or reduce the amount of water depending on your personnel taste. Do not add water in excess of the "MAX" watermark.

German-Non-Stick-Pot

Nonstick cookware. A good set will provide the benefits of traditional pans with the added bonus of easy cleanup, and the ability to cook with less fat.?Lighter in weight but high-quality heat distribution.

Healthy?Steam Cooking

Steaming is one of the best cooking methods for maximizing taste and color while retaining the most nutrients in vegetables and fish. Especially when the vegetables themselves have so much flavor, simply steaming them and finishing with fresh herbs, lemon juice, and extra virgin olive oil can produce a very satisfying and delicious dish.

Removal Bowl For Easy Clean

Take inside the removal bowl of the rice cooker, wash it with domestic liquefied detergent and rinse with fresh water and then wiper it tries dry with a soft cloth. The body cover of an electric rice cooker can not be washed with water or in water otherwise the insulator will be damaged and become dangerous.

Measuring Cup & Rice Paddle

A measuring cup and a? rice paddle are available of every Conion MUNICH 8702 1.8L rice cooker. Best Electronics is the Exclusive Distributor of Conion in Bangladesh.
Philips Mixer Grinder HL 1631 (2 Jars) available at Best Electronics in Bangladesh. Philips Mixer Grinder HL 1631 combines 500 watts of power with lift & grind action blade and a compact design. Preparing healthy and delicious homemade food has never been so easy! Philips Mixer Grinder HL 1631 (2 Jars) is all in one juicing solution delivers maximum Juice?output for both soft and hard fruits.?Philips Mixer Grinder HL 163 also has the overload protection that still gives the safest operation. Superior grinding, guaranteed Compact mixer grinder for best results Some more key features of?Philips HL 1606 - 3 Jars Mixer Grinder are given below:

Auto shut-off for overload protection

Vacuum suction for anti-slip feet

Power: 500 watts; Operating voltage: 230 volts

Please visit the official Philips?Product Page for more information. Best Electronics is the Authorized Channel Partner of Philips in Bangladesh.?Bring home your Philips Mixer Grinder HL 1631 (2 Jars)Mixer Grinder from your nearest Best Electronics Store and enjoy Easy Installment Facility.

Panasonic Mixer Grinder MX AC400SWUA (Silver) available at Best Electronics in Bangladesh.

Comes with 4 Jars:
Unbreakable Polycarbonate Juicer Jar,
Stainless Steel Blender Jar,
Stainless Steel Juicer Jar,
Stainless Steel Chutney Jar
550 Watts Heavy Duty Long Lasting Motor
Double safety Locking System
Unique Inter Locking System
Hardened Stainless Steel Blades for maximum grinding efficiency
Original Oil Seal Protection System
Flow Breaker Jar
Juice Extractor
Circuit Breaker System
New Multi Jar
Prevents Accidents

Please visit the official Panasonic Product Page for more information. Best Electronics is the Authorized Distributor of Panasonic in Bangladesh. Bring home your Panasonic Mixer Grinder AC-400SWUA (Silver) from your nearest Best Electronics Store.
Conion Rice Cooker BE-28D40 comes from the highly reliable Rice Cooker line from Conion. Buy?your Conion Rice Cooker BE-28D40 from Best Electronics showroom and enjoy amazing service.

Automatic Warm Function
Easy Single Switch Operation
Measuring Cup and Spon

Best Electronics is the Exclusive Distributor of Conion in Bangladesh.
Conion Gas Burner ELEGANCE LOY-G01 is a gas burner that'll remove all your cooking worries. 2 Uniquely Designed Brass Burners and International Standard?Stainless Steel Body gives it a stylish look and makes it a perfect option for your household. The Conion Gas Burner ELEGANCE LOY-G01 is also energy efficient with its?30% Energy Savings. So, bring home your new Conion Gas Burner ELEGANCE LOY-G01 and enjoy a world-class product with the Best Brand Electronics shop in Bangladesh. Please refer to this amazing gas burner buying guide from EBay.com for more information on best gas burners.
Weight
N/A
N/A
N/A
N/A
N/A
N/A
Dimensions
N/A
N/A
N/A
N/A
N/A
N/A
Additional information

| | |
| --- | --- |
| Wattage: | 650W |
| Color: | White |
| Speed Control: | 4 |
| Blade: | Stainless Steel |

| | |
| --- | --- |
| Capacity: | 1.8 Litres |
| Colour: | Silver |
| Power: | 900W |
| Voltage: | 220V 50Hz |
| Warranty | 6 months free service without spare parts |

| | |
| --- | --- |
| Wattage: | 500W |
| Color: | Blue |
| Speed Control: | 3 |
| Blade: | Stainless Steel |

| | |
| --- | --- |
| Wattage: | 550W |
| Color: | White |
| Blades: | Stainless Steel |
| Kitchen Brands | Panasonic |
| Kitchen Jar Type | Steel |
| Kitchen No. of Jar | 4 Jar |
| Warranty | 5 years motor warranty, 1 year parts and service warranty |

| | |
| --- | --- |
| Capacity: | 2.8 Litres |
| Colour: | Red |
| Power: | 1000W |
| Warranty | 6 months free service without spare parts |

| | |
| --- | --- |
| Rated Heat (kw): | 2.5 + 2.5 |
| Auto Ignition: | Yes |
| Dimension W x D (mm): | 650 x 350 |